2014 - Destruction to construction

 This project was aimed at producing art pieces for fashion. Ideas had developed from exploring an abandoned school in Ronce, Belgium. Joanna has a fascination for graffiti, broken old objects and peeling paint, meaning she was completely in her element when exploring this place. Each of these pieces include elements of organic shapes inspired by unusual forms of rubble, broken glass and the buildings structures. By using a monochrome pallet alongside a few flashes of bright colour came from the thought of the building itself feeling quite lifeless until suddenly seeing the amazing graffiti colours gave it life and shape again.

2nd prize was awarded for this project in 2014 by the Bradford Textile Society in "Unexpected" catagory.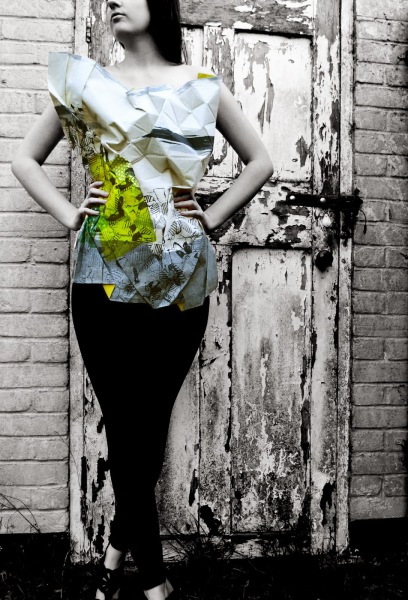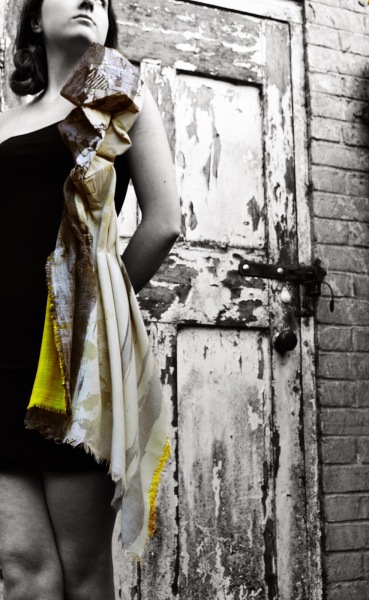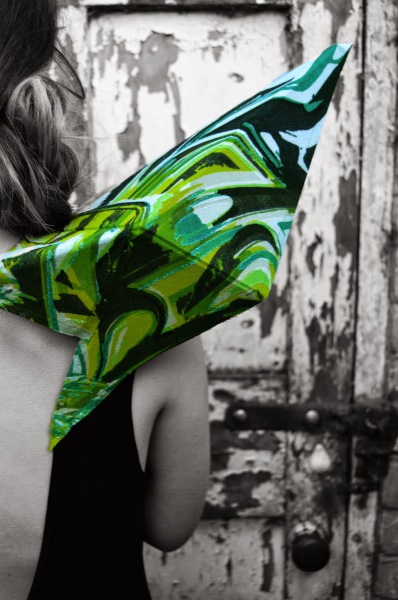 2013 - Exploratory 

 Joanna wanted to experiment with a project that may have been a little out of her comfort zone. Colour had so far been an essential part of her work identity but felt the need to tone down the vibrance of colour used and explore other ways of showing off different shapes and textures.

The project began with experimenting with paper folding and collage. Here you can see that Jo has stuck to using organic shapes and using old papers and envelopes to create various imagery for printing. From the collages and experimemntations with paper, Joanna chose to take forward this imagery and 3D elements to cloth to give the cloth depth and definition. Pleats were created using heat and textures creases have been imbedded into the cloth by using a crimping paste whist screen printing.

Various print methods were explored during this process to achieve the variety of colour and texture within the print imagery.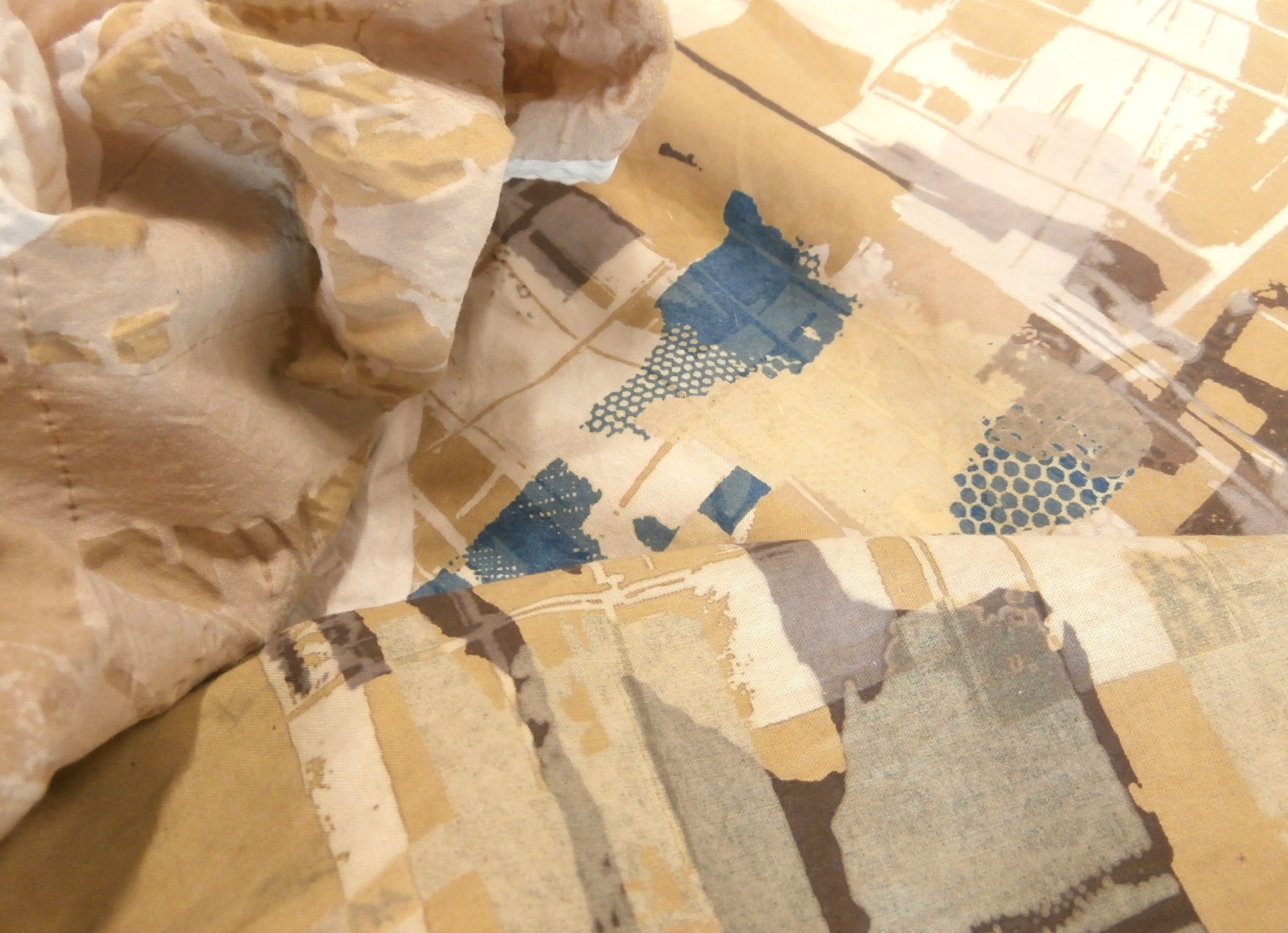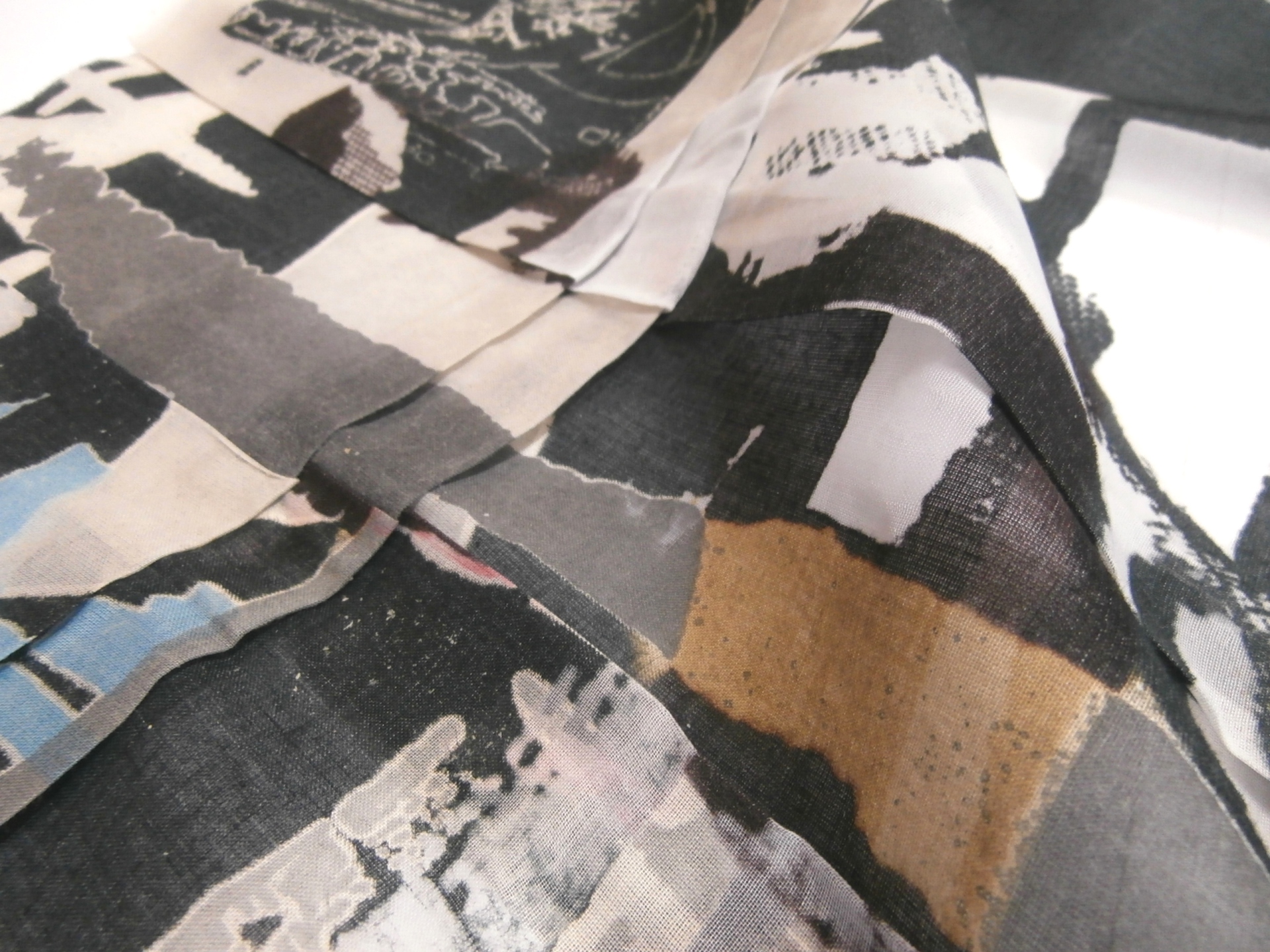 2013 - M&S Competition WINNER "Showcase for talent"

These boards were designed based on both the 2011 "Still life" and 2012 "London" prjects. Joanna had followed a brief for spring/summer 2014 and studied colour trends from WGSN to influence these designs.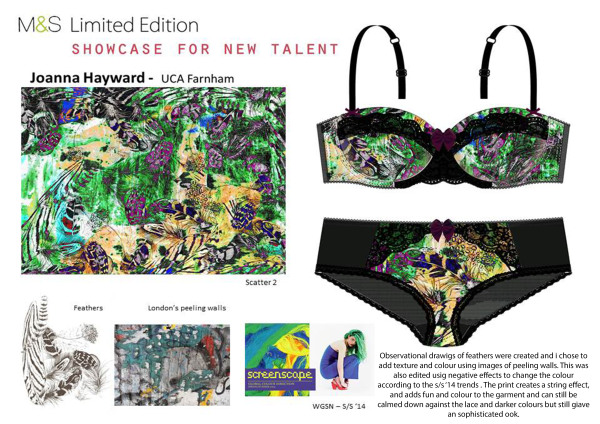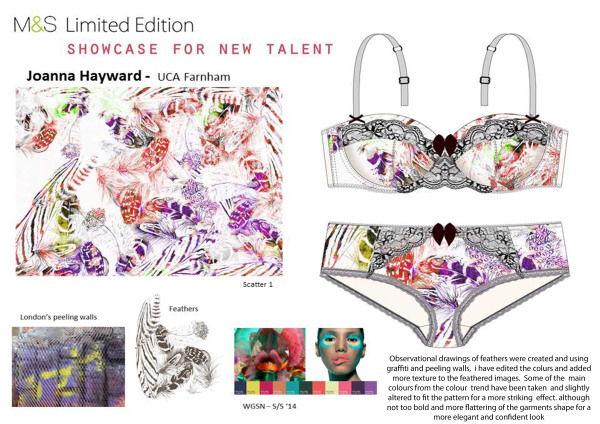 2012 - London

 London was the focal point of this project and so Joanna took advantage of the colours found in London. The graffiti and buildings in London had her instantly inspired to produce the one-off textile pieces that made a visual statement. They had to involve lots of flashing colours which were all incorporated by layering up screen after screen of different imagery. Some of the imagery used were from her own collages of papers and painting and some taken from edits of graffiti and the buildings. 
These pieces were later put forward in 2014 for a global competition with FESPA awards, recognising work within the print industry which took Jo's work through to the top 3 designers in the "Young Star" catagory.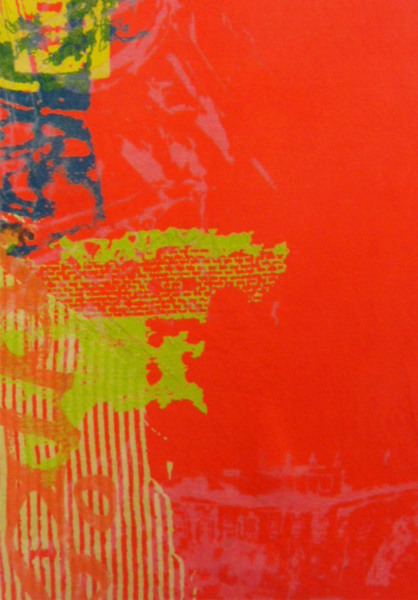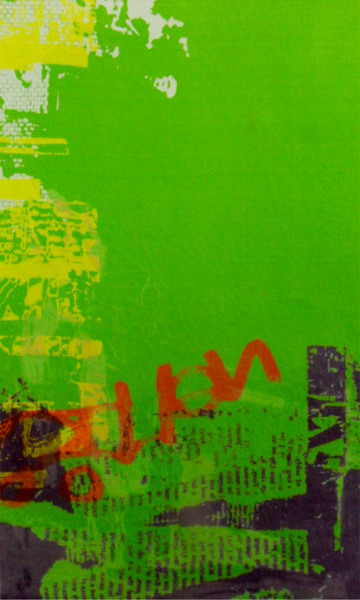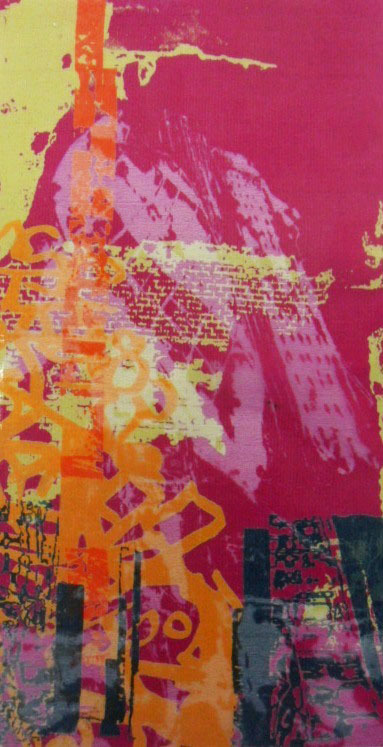 2011 - "Still Life"
This project was one of Jo's first major projects, experimenting with imagery and techniciques involed in screen printing. This print involves images of still life (feathers and skulls) on a Silk Visose Satin fabric using a repeat method with her screens. She has incorporated 4 layers of different print pastes on top of the dip-dyed fabric including a layer of Devore to give depth to the fabric.